In this image, the Snowy has lifted it front feather groups apart for a a sratch. The panels look as big as wings.
Location: Atlantic Sands Hotel Hampton, NH, United States
Gear: Canon EOS 30D with 500 mm (FL: 700.0 mm) Exposure: 1/2000 sec f5.6 +0.3 ISO: 400.
Photographed by Scott J. Spangenberg 1/22/12 2:01:11 PM.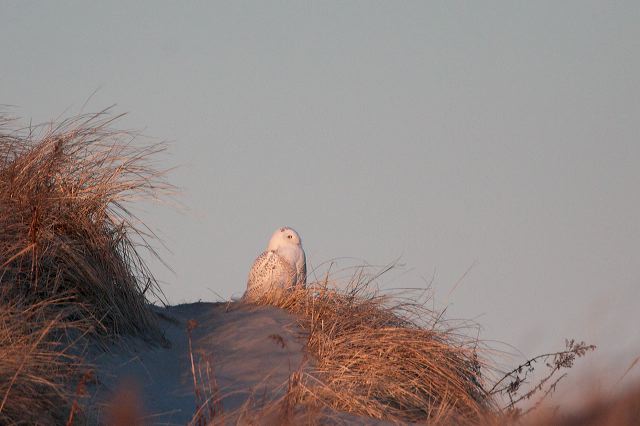 Copyright © 2012, All Rights Reserved. Image 4 of 48, file: 2012-01-02-0413.TIF.